Artec 56X CD Rom , retail box $19.50


Artec 48 x 12 x 48 CDRw, retail $45


Min 500pcs for each

Arctec 56X CD-ROM--Retail Box
The Artec 56X CD-ROM drive is a reliable, high performance storage solution that conforms to enhanced IDE interface. Super 56X CD-ROM drive offers up to 8400K Bytes/sec data transfer rate. The drive supports all types of CD formats, including CD-RW. Unsurpassed quality, compatibility and easy of use. The Super 56X reads various CD-ROM formats without discrimination and can even deal with various disc defects, such as scratches and imbalances.

Artec 56X IDE Internal CD-ROM Drive - low CPU utilization, supports power saving function, less than 120ms access time, compatible with MPC level 2&3, emergency manual eject, plug and play, easy to install and use, maximum 8400 KB/sec data transfer rate, supports Audio CD, CD-ROM, Photo CD, Video CD, CD Plus, I-TRAX CD, CD-RW, compatible with Windows 2000, ME, NT 4.0, Windows 98/ 95, Windows 3.x, MS-DOS, supports PIO mode 4, ultra DMA, and is bootable, ATAPI compliant.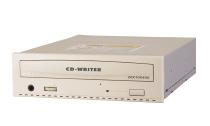 48X12X48 CDRW Retail by artec
Features
Plug and Play, easy to install and use - fits any ATAPI/E-IDE interface connection

MPEG compact disc applicable

Built-in intelligent power saving function

Supported under Windows 95, 98, ME, NT, 2000 and XP

Maximum 6000KB/sec data transfer rate for recording and 1800KB/sec for rewriting

Compatible with the CD-RW standards including CD-DA, CD-ROM/XA, CD-I, Mixed Mode and Video CD

Specifications
Model : CD-RW 48*12*48

Data Transfer Rate


Reading Speed : 48x (CAV), 7200 KB/s (Max)

Recording Speed : CD-R / 48X CD-RW / 12x (CLV)


Supporting Formats


Reading Mode


CD-DA audio, CD-ROM, Multisession / Multi Volume - CD-ROM XA or CD-I, MultiMedia - CD-ROM / XA or CD-I (Compressed Audio, Video, graphics, Tracks 2-99)


Recording Mode


Track at once, Disc at once, Incremental packet writing and reading, Multisession Data, (Direct) overwrite on CD-ReWritable discs in all modes according Orange Book Part III Min, JustLink supported



Interface Type : E-IDE/ATAPI

Buffer Memory : 2 MB

Power Requirement : DC +5V (+- 5 %) / +12V (+- 10 %)

Average Access Time : 100ms (1/3 stroke avg.)

Mounting Type : Horizontal and Vertical

OS Compatibility : Windows 95, 98, ME, NT, 2000, XP

PC 99 compatibility : YES

MTBF :100,000 POH(30% duty cycle at room temperature)

EMI / Safety :FCC / UL, CSA, TUV, CE

Disc Capacity :74 min 650MB / 80 min 730MB

Operating Temperature :

Operating : 5~40
Non-operating : -30~55


Weight :1.0 kg +- 5 %(Body only)

Software Supported : Nero V5.5 or newer
---
LITE ON 16X-DVD/48X-CDROM INTERNAL EIDE #LTD-163(Retail)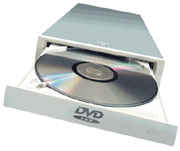 Features :
DVDROM maximum Data Transfer Rate 21600KB/sec(16X) pure CAV1
CDROM maximum Data Transfer Rate 7200KB/sec(48X) pure CAV1
Average access time DVD¡Ø100 ms ; CD¡Ø80 ms
Access all format DVD-ROM/R/RW ,CD-ROM/R/RW title & disc
High speed audio technology avoid external shock
Auto Balance System (ABS) design reduce vibration & noise
Standard ATAPI/E-IDE interface supporting Ultra DMA/33
Compliant with MPC level 2 & 3 , PC97 , PC98 , PC99 , PC2000
Plug & Play ready ; Emergency manual eject
Supporting DOS, Win 3.1/95/98/2000/NT and OS/2 Warp
Auto switch speed & auto detect IDE port 1, 2, 3, and 4
Supporting power saving function
Specifications :
Data Transfer Rate
DVD: 8600 ~ 21600 KB/s (6.4X~16X)
¡@
CD: 3000 ~ 7200 KB/s (20X~48X)
Average Access Time
DVD < 100 ms ; CD < 80ms (typical)
Disc
¡@

Disc Format

ISO9660 Discs, Video CD, CD-DA, CD Extra, CD-RW, Karaoke CD, CD-ROM(Mode1&2), CD-I/FMV, Photo-CD(Single & Multisession), CD-ROM/XA(Mode 2, Form 1&2), Mixed Mode (Audio Combined CD-ROM Disc), DVD single/dual layer(PTP,OTP),DVD-R,DVD-RW

Disc Diameter

8 cm and 12 cm
Interface
ATAPI/E-IDE.

Supports up to PIO mode 4, DMA mode 2, and Ultra DMA / 33

Audio Specification
¡@

Signal To Noise Ratio

60dB

Headphone Level

¡Ù0.5Vrms@1Khz
Compatibility
¡@

Operating System

DOS 6.xx, Windows 3.1x / 95 / 98 / 2000 / NT, OS/2 Warp

Standard

MPC Level 2 & 3 , PC97 , PC98 , PC99 , PC2000
Quality & Reliability
MTBF up to 70,000 POH with 25% duty
Environment
¡@

Operating

Temperature 5¢J~45¢J ; Humidity 15%~80% (Non-condensing)

Storage

Temperature -20¢J~60¢J ; Humidity 15%~90% (Non-condensing)
Front Panel
Busy LED, Stop / Eject Button, Play / Skip button, Volume control, Stereo Headphone Jack , Emergency Eject Hole
Rear Panel
IDE Interface, Analog & Digital Audio Output, Power Input, Mode Select Jumper
Physical Dimensions
¡@

W x H x D

145.8 x 41.3 x 192.9mm

Weight

< 1.2Kg typical
Power Requirement
DC +5V¡Ó5% ; DC +12V¡Ó10%
Power Saving
Compliant with EPA Energy Star
¡¡
Tel: 909-598-0240
Fax: 909-598-0130
E-mail:bdg@bluediamondgroup.com
Address:Blue Diamond Group, Inc. 20524 Carrey Rd.Walnut, CA 91789
THIS MAIL IS INTENDED FOR COMPUTER SYSTEM BUILDERS,COMPUTER PARTS WHOLESALES,
RESELLERS&DEALERS ONLY IF YOU HAVE SOMEHOW GOTTEN THIS MAIL IN ERRORS OR FOR
ANY REASON WOULD LIKE TO BE REMOVED,PLEASE REPLY THIS EMAIL WITH "REMOVE" OR
"UNSCRIBE" IN THE SUBJECT LINE OF THIS MAIL.WE WILL REMOVE YOUR EMAIL ADDRESS
FROM OUR MAILING LIST IMMEDIATELY.WE APLOGIZE FOR ANY INCONVENIENCE CAUSED.